About Us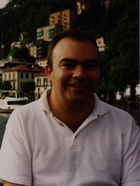 Business and Technical lead Alan Hicks has IT & strategic marketing expertise from Deloitte where professional ethics, business acumen and rigorous accounting are essential to delivering mission critical projects for the most demanding users. Combining these skills with flair and imagination from Havas brings imaginative and innovative opportunities to deliver exceptional, easy to use services that your business and your clients can rely on.
The only constant is change so we are always researching & developing our business plus monitoring market trends to ensure we are delivering value for our clients.
About Roughcheck
Roughcheck is a service from Persistent Objects Ltd
Time is expensive and getting up to speed as soon as practicable is essential in today's ever faster world. Roughcheck offers an opportunity through asking focussed questions with guidance notes to reduce the time to understand a subject or task for new users and as a checklist for experienced ones.
Our driving force is using tech to make life easier for everyone.
By automating the process of asking questions assisted with guidance notes, the most time consuming aspect of starting a conversation can be transformed into one where both parties are prepared and better aligned.
FAQs and Explanatory notes attached to each question offer immediate help, background knowledge and insights.
Allowing users to make notes is essential to ensuring information gathering and questions are collated ready for when they are necessary.
Without pressure, an action list reminds users of the purpose of the Roughcheck they are working with and how to proceed.
When both parties are ready they will be better prepared, making better use of their time.
---
Registered Office
128 Lilleshall Road
Morden
London SM4 6DR
Registered in England and Wales 03538717